The musical mayor of Saint Paul, Martin Devaney, just released a great new album out called House of Rust. We celebrated with him at the Cedar last week and we're going to keep celebrating as he hosts our next Evening With Friends in just a couple weeks!
THE SCOOP
LINEUP // Martin Devaney, Mike Gunther, Robin Kyle, Savannah Smith DATE // October 24, 2013 TIME // 7pm CASH // $10 SPOT // SOOlocal - 3506 Nicollet Ave S (This will be a private event and tickets are very limited, so tickets must be purchased in advance.)

THE TICKETS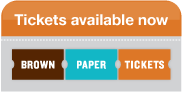 THE SOUNDS
MARTIN DEVANEY
MIKE GUNTHER
ROBIN KYLE
SAVANNAH SMITH
WHAT'S AN EVENING WITH FRIENDS?
Each EVENING WITH FRIENDS is hosted by a musician that then hand-selects other songwriters + friends to join them for the evening. We start the night with a set from the host, then all of the musicians spend the rest of the night on stage together, playing songs in a round robin style concert. These nights are amazing for being introduced to new artists, watching collaboration between musicians, and being part of something truly unique. If you have any questions, email Sara at hello@liveletters.net