After an incredible run of shows at the loft we're so excited to start our next chapter by partnering with the amazing Soo Visual Arts Center on 26th & Lyndale (and their brand new space, Soo Local, on 35th & Nicollet!). When we started our shows we knew that they weren't about a particular location, but instead about an idea and a vision of what our "perfect concert" would look and feel like. As soon as we started talking to SooVAC we knew that it was a perfect match and that our shows would be at home in their spaces. With that we're SO READY to announce that our next show is going to be an Evening With Friends on September 19th hosted by Actual Wolf and Retribution Gospel Choir's Eric Pollard! As his guests he's bringing local music man Frankie Lee, and Trampled By Turtles + Dead Man Winter front man Dave Simonett. These nights are always full of additional surprises, so we'll see if anyone else ends up jumping on stage, as well.

THE FULL LINEUP
ACTUAL WOLF // facebook / twitter / bandcamp
DAVE SIMONETT // Trampled By Turtles // web / facebook / twitter / instagram Dead Man Winter // web / facebook / twitter
FRANKIE LEE // web / facebook / twitter / soundcloud
CLAIRE DE LUNE // web / facebook / twitter
THE SCOOP
DATE // September 19, 2013 TIME // 7pm CASH // $10 SPOT // Soo Visual Arts Center - 2638 Lyndale Ave S (This will be a private event and tickets are very limited, so tickets must be purchased in advance.)

THE TICKETS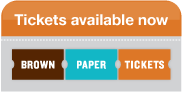 THE SOUNDS
ACTUAL WOLF
DAVE SIMONETT
FRANKIE LEE
CLAIRE DE LUNE
WHAT'S AN EVENING WITH FRIENDS?
Each EVENING WITH FRIENDS is hosted by a musician that then hand-selects other songwriters + friends to join them for the evening. We start the night with a set from the host, then all of the musicians spend the rest of the night on stage together, playing songs in a round robin style concert. These nights are amazing for being introduced to new artists, watching collaboration between musicians, and being part of something truly unique. If you have any questions, email Sara at hello@liveletters.net