We had an amazing anniversary show last week and we're excited to jump start our second year next Thursday with An Evening With Friends hosted by Bethany Larson! We're going to start with a set from Bethany Larson & the Bee's Knees and then jump into our songwriters in the round format.
FULL LINEUP
Bethany Larson Dan Israel Lydia Hoglund (Bomba de Luz) Niki Becker Reina Del Cid
THE SCOOP
DATE // Thursday, May 23, 2013 TIME // 7 pm CASH // 10 bucks LOCATION // LIVE LETTERS loft. (address is emailed to you after ticket purchase)

THE TICKETS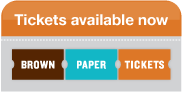 THE SOUNDS
Bethany Larson
Dan Israel
Lydia Hoglund
Niki Becker
Reina Del Cid
What's an Evening With Friends?
Each EVENING WITH FRIENDS is hosted by a musician that then hand-selects other songwriters + friends to join them for the evening. We start the night with a set from the host, then all of the musicians spend the rest of the night on stage together, playing songs in a round robin style concert. These nights are amazing for being introduced to new artists, watching collaboration between musicians, and being part of something truly unique.

Wait, I don't get it. How does this work?
LIVE LETTERS hosts small concerts in a private loft in the Whittier neighborhood of Minneapolis. Because it's a private residence we only provide the address to ticket buyers. We know it's a little strange to buy a ticket to a stranger's living room, but we promise that we're not that strange and that the unique live music experience is beyond worth it. If you have any questions at all or want more information please feel free to email Sara at hello@liveletters.net.
To connect with other people going to this show, and to keep up on all of the news, head over to the facebook event page.