Last year on my birthday we launched LIVE LETTERS after years and years of thinking about having an online presence to house both my concert photography and Steve's audio recordings, along with a vague dream of hosting small concerts where everyone involved felt like they were part of something unique and unforgettable. We're coming up on our one year anniversary where we can't believe that it's already been one year and that it's only been one year. With 11 shows under our belt, countless other concerts documented around town, and ridiculously exciting projects in the works, we're endlessly grateful and ecstatic that so many people are connecting to this passion project that came out of our pure love of live music; specifically live music in Minneapolis. The only logical way to celebrate this milestone, obviously, is with a big ol' Evening With Friends with some of the musicians that made this past year amazing.
With that we're excited to officially announce:

An Anniversary With Friends
May 9, 2013
7 o'clock
10 bucks
FULL LINEUP
Ben Lubeck (Farewell Milwaukee)
Ben Weaver
Brianna Lane
Chris Koza
Danny O'Brien (The Farewell Circuit)
The Ericksons
Hannah von der Hoff
James Diers (Halloween, Alaska)
John Mark Nelson
Jonathan Sunde (The Daredevil Christopher Wright)
TICKETS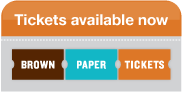 A GIANT thank you to everyone that was part of this first year. The fact that we have the most incredible support around this is absolutely not lost on us and we're beyond thankful.
Come get excited with us on the facebook event page!